Conway Police Department

Chief
Christopher Mattei
Address
35 East Conway Road
Center Conway NH 03813
Phone
603-356-5715
Fax
603-356-8837
Website
http://www.conwaypd.com/home
---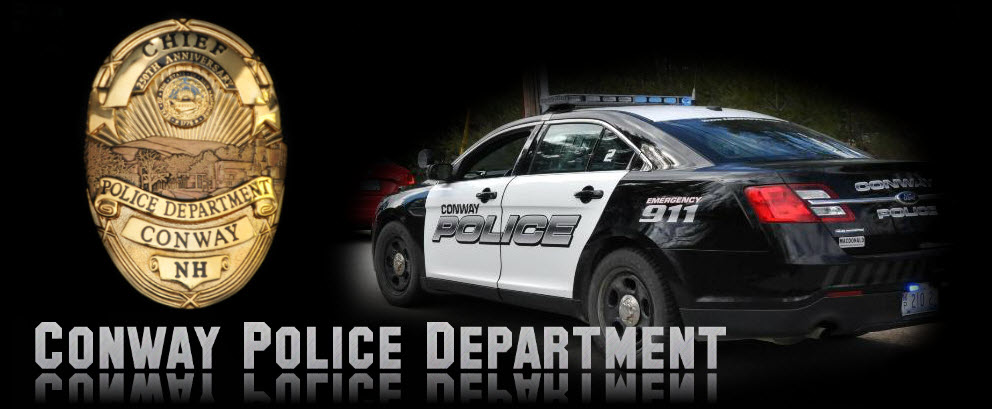 The men and women of the Conway Police Department are proud to serve the Conway, New Hampshire community. We are committed to providing the highest level of safety, security and service to all the residents and visitors and to preserving the quality of life we enjoy here in the Mt. Washington Valley.
Our officers are determined to serve as a deterrent to crime, to develop and maintain relationships with our schools, community groups, residential and business organizations and to promote a safe environment receptive to tourism.
We hold ourselves to a standard of excellence in the performance of our duties and are committed to upholding all laws ethically and responsibly. In addition, we are dedicated to our personnel by providing continuous training and educational development, as well as career enhancement opportunities.